Academic
Main Content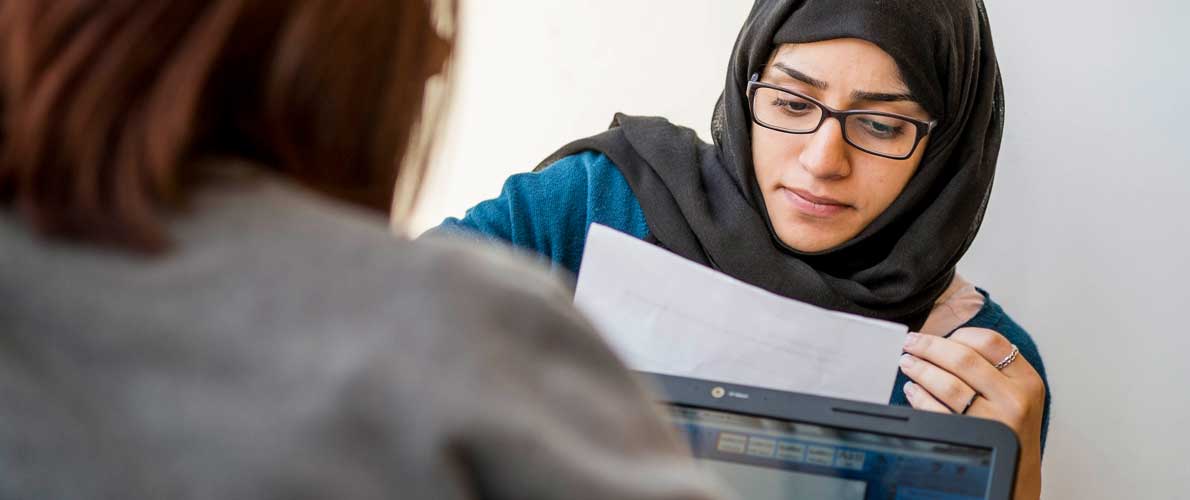 Academic Resources
SIU has many academic resources to help you succeed, including: free/discounted software, computer labs, technology enhanced classrooms, scholarships and study abroad programs. To see all SIU academic resources and services scroll down this page. Click the red button or activate the Chatbot to get additional help.
Start entering a word to find help or resources.
Call 911 if you need immediate medical attention or have a medical emergency.
Morris Library has 3-D printers which allows users to create physical objects from digital models. All members of the university community and public are encouraged to make use of this new technology. To get started, fill out and submit a request form.
The academic calendar includes important information about holiday closures, final exams, and intersession dates. The School of Law has academic calendars that may differ slightly from the Registrar's. If you are in the School of Law, please refer to their academic calendars for information.
The Office of the Registrar regularly updates their list of academic deadlines including graduation, registration, and billing deadlines. View their website to stay up-to-date on important information. 
SIU's academic advisers are here to teach, guide, and support students. Advisers will help you navigate degree requirements, development opportunities, and campus resources. Every college has unique advisement information; refer to their individual websites.
Stuck on a research paper? Need help finding a book? Start a live chat with a Morris librarian. They will help you find whatever you need, from wherever you are.
BigDawg is a 34.7 TereFLOP supercomputer with computing speeds comparable to the fastest academic supercomputers in the world. It is available to students at no cost for intensive research activities. If you can imagine it, you can do it with BigDawg! If you're not sure what to do with the supercomputer, there are also project ideas to get you started.  
There are many academic computer labs and technology-enabled classrooms throughout campus. Some labs are Mac or PC only, while others may have a mixture of devices. All labs include software and tools to help you succeed!
The Computer Learning Centers (CLC's) are the computer labs managed by the Office of Information Technology. As with the departmental computer labs, the CLC's offer a mixture of devices and all include software and tools to help you succeed. The CLC's also have printer access.
The Dean of Students (and the Dean's office) actively partner with the campus community to provide transformational, holistic programs and services that challenge and empower students to learn, serve, and succeed. The Dean of Students also actively assists students with academic or university concerns.
Degree Works is a web-based tool that helps students and academic advisors monitor a student's progress toward degree completion. It provides an easy-to-read worksheet that shows students how courses they have taken at SIU (or transferred) count towards degree requirements.
Disability Support Services (DSS) provides academic and programmatic support services to students with permanent or temporary disabilities. These services range from alternate format textbooks and closed captioning to transportation and housing assessments. To contact DSS, visit Woody Hall B104 or call (618) 453-5738.
D2L (also referred to as MyCourses) is the online location for all your course information and materials. Depending on the course, D2L may be used by your instructors for group discussions, quizzes, exams, and/or assignment submission.
FAFSA is a financial aid application meant to assist students with paying for their academic career. Your eligibility for grants and student loans will be determined by the information provided in your application. There are many other financial aid options, information, and tools available for students. To learn more, view our Financial Resource page.
Morris Library offers a family-friend study room for parents to utilize. Room 320D has a variety of toys, books, and movies for children to use while their parent studies. 
The Office of Information Technology offers a variety of free and discounted software to students. Students must submit a request for the software and will usually receive a response within 24-48 business hours. Not sure what software is available? View a list of software that you can request.
Get information about SIU's grading system, auditing a class, your scholastic standing, or calculating your current GPA.
Graduate students can file an academic grievance if some member of the university community has caused the student to suffer specific harm related to a matter within the authority of the Dean of the Graduate School.
The University Honors Program (UHP) is a university-wide undergraduate program intended to reward SIU's best students for their high academic achievements. The program offers a variety of stimulating classes that satisfy University Core Curriculum, as well as the student's major requirements.
Interlibrary Loan allows you to request books from libraries across the United States and around the world if Morris Library doesn't have them. The books will be sent to SIU for you to check out, use, and return – all at no cost to you.
Morris Library has laptops available for students to checkout for four-hour time periods while studying in the library.
Library Course-Related Instruction
Morris Library offers course-related instruction, and online materials designed to help students develop and complete their assignments. Students may request one-on-one sessions with a librarian. Every session is customized to assist with your specific topic, assignment, or need. 
Morris Library has a variety of study rooms available for reservation. These rooms are ideal for students that are looking for an undisturbed location to study, or for groups looking for a centralized location to work together. Room sizes, furniture, and setup will vary.
MyCourses (also referred to as D2L) is the online location for all your course information and materials. Depending on the class, MyCourses may be used by your instructor for group discussions, quizzes, exams, and/or assignment submission.
SalukiTech Campus-Wide Printing Services (CWPS) provides and maintains printers for students to use. These printers are conveniently located in more than 30 locations across campus — including Computer Learning Centers, Morris Library, and campus housing.
You can add or drop classes, as well as view your concise student schedule, your week at a glance, or your past registration history. Students are encouraged to meet with and discuss any changes with their academic advisors.
Students with questions or concerns regarding registration should contact their academic advisors first. Registration problems that advisors cannot handle should be referred to Tamara Workman, registrar, at the Registrar's Office, Student Services Building, Room 251, (618) 453-2963 or registrar@siu.edu.
Saluki Cares offers students a supportive and encouraging partnership by linking them with the appropriate resources. They will assist you with academic or financial concerns, among a variety of other issues.
SalukiNet is a single sign-on web portal that connects students to important services and tools. It is an easy way for students to find class registration, bursar bills, financial aid, course information, and much more – all in one centralized location.
Many scholarship opportunities are available to students throughout the year. Learn about the scholarships that are currently available and how you can apply for them.
View your student records, request a copy of your transcript and find out if you have any active holds on your account.
SIU offers study abroad programs to many diverse countries that range from two weeks to an academic year. There are options for every student's interest.
The Center for Learning Support Services makes tutoring available to all on-campus students. We provide tutoring primarily for 100 and 200 level Core Curriculum courses and select upper level courses.
The University Bookstore sells textbooks, apparel, accessories, gifts and collectibles, supplies, and technology such as laptops and phones. Textbook rental is also available. If you find a textbook somewhere else at a lower cost, we will also price match!
The Writing Center provides free writing assistance that helps all students, including undergraduates and graduates from any department, develop their writing skills and become more aware and confident writers. Whether in-person or online, tutors will work with students at any stage of the writing process and discuss with them how to focus the meeting on the students' individual writing concerns.